Hello, everyone!
Here is the schedule for our Diabetes Education classes, hosted by our Diabetes Program and Community Health Nursing department.
Classes will be held at 9:30 AM to 11:30 AM on the following dates at our HR Conference Room located in Salsbury Hall:
February 4, 2020 – On The Road To Better Managing Your Diabetes
February 11, 2020 – Diabetes and Healthy Eating
February 18, 2020 – Monitoring Your Blood Glucose
February 25, 2020 – Continuing Your Journey With Diabetes
Please call to sign up.
Limited to 10 people.
Refreshments will be served.
Call Amber Curley at (928) 755-4835 or Angelita Mina at (928) 755-4813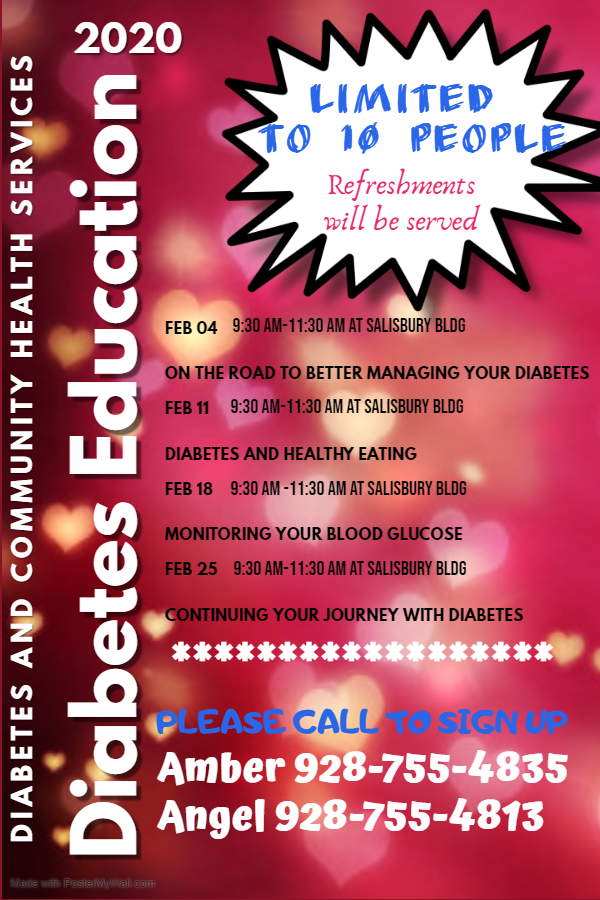 Leave a reply →